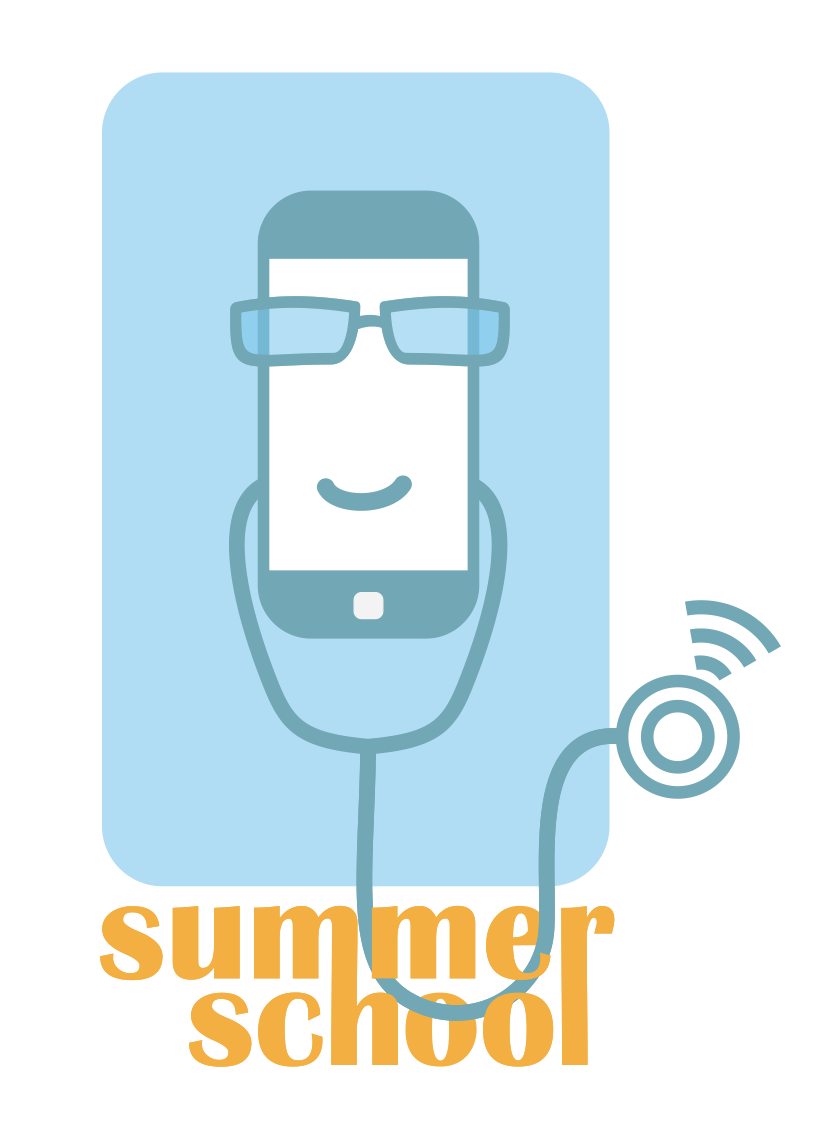 News
Digital edition of L-ead Summer School 2020
As communicated previously, the organisers have been continuously monitoring COVID-19 in the past few weeks. Significant efforts were made to make the face-to-face programme happen in July, but the final decision had to be made: the 2-weeks L-ead summer school is going online. Changing the delivery format serves the best interest and safety of all involved applicants, experts, and organisers. We also believe that going online implies a great potential – which we will fully exploit in July 2020. "Digital L-ead" offers the opportunity to bring together the brightest minds without any geographical limitation, and – based on last year's alumni experiences – these 2 weeks are only an entry point to fascinating career opportunities and international networks.
For more details about the programme stay tuned and follow us on Facebook!
L-ead 2020 application deadline extended until 24th May 2020
The Organisers have extended the application deadline until 24th May 2020. We hope that it will give an opportunity for all interested students to apply for this fascinating programme.
Dear Visitor,
We are happy to inform all interested parties that the L-ead programme will be organised in 2020, and the application deadline is 30th April. It has to be outlined, that all decisions serve the best interest and safety of applicants, invited experts, and organisers. Please note, that the organisers are closely monitoring both the pandemic and the consequent measures taken to limit the spread of the COVID-19. We are dedicated to maintain the quality and relevance of the programme, while we are also prepared to tailor the delivery format (e.g. combination of online and face-to-face modules) according the rapidly changing circumstances. We will keep you posted by providing continuous updates on our website.
Take care and we hope to meet you online or in person,
The Organisers
Secure your place at L-ead summer school 2020 and apply now!

Semmelweis University and IESE Business School, along with E-Group are organizing the L-ead Summer School programme for the second consecutive year. L-ead is a flagship study programme in health care digitalization, focusing on leveraging e-health workforce by advanced skills.
It is a fascinating opportunity to improve your professional skills while developing cultural sensitivity towards digital health capability. By using innovative, mixed educational methods, the programme will provide a great opportunity to strengthen and advance e-skills, leverage the digital health workforce, and gain a better understanding of the digital ecosystem complexity.
We are happy to invite you to join our programme if you are a BSc, MSc, PhD or postdoctoral student, practising health professional or researcher from relevant fields with an interest in digital health, entrepreneurship, healthcare management, and public health.
Date and location: 6-10 July, Barcelona & 13-17 July, 2020 Budapest. L-ead covers a two-week training programme. Completing the course requires participation on both weeks!
Expenses: No tuition fee is required. Students can apply for travel cost support. Furthermore, applicants from the RIS region are eligible for a full-coverage (travel & accommodation). Please check our website for more information.
Application deadline: 30 April, 2020
L-ead Summer School for developing e-skills of health workforce continues in 2020

Health Services Management Training Center, Semmelweis University organised its first summer school program entitled " L-ead – Leveraging e-health workforce by advanced skills " in July this year.
During the intensive, interactive training of the one-week course in Barcelona and the one-week course in Budapest, students developed their own digital skills, and also discussed different ways to improve the digital skills of health professionals. For example, a map of digital skills of the health workforce has been created among several output products, which can serve as a basis for further development at a wide range of economic and social levels.
BSc, MSc, and PhD students, postdoctoral researchers and practitioners interested in the opportunities of digital health care could apply for the programme, including the selected participants, who could attend the free course. 37 participants had a huge variety in terms of background, field and education, but also of nationalities: apart from Hungarian participants, American, Belarusian, Greek, Croatian, Indian, Japanese, Cameroonian, Chinese, Spanish, Mauritian, Mexican, Italian, Romanian, Swiss, and Syrian students participated.
In addition to the professional program, the L-ead summer school also provided an excellent opportunity for international networking.
Beyond the positive feedback from the participants, the success of the course is already illustrated by the fact that the consortium has already received support for next year's event with a similar theme.
IESE Business School, University de Navarra and the E-Group participated as partners on the EIT Health CAMPUS program.
Get an insight and check the L-ead recap video from 2019:
Super early bird registration for your interest in L-ead 2020
L-ead summer school 2019 arrived to its farewell

The final, closing day of L-ead Summer School arrived on this sunny Friday. Participants started gathering in the early morning to make their final adjustments on their group projects, and the big event of the pitch presentation competition started right after the coffee break. Phenomenal ideas and potential solutions were presented to the jury, making the awarding rather a hard task. However, the most outstanding pitch turned out to be the "Digitalized Escape Room for Asthma", and the second prize went to "BlueBird Toothbrush". Our heartfelt congratulations to all, including "D-dialogue", "@here", "Chronfort", and "iBuddy"!
After the lovely pitch presentations, participant shared some cake as well as warm hugs before saying goodbye to each other – hopefully not for long!
Although L-ead Summer School ended on this day, its legacy shall be carried on by professional advancement, great memories and new friendships made throughout these joyous two weeks! Thank you for being part of the digital boom – would not have been the same without you!
The L-ead Digital Health Challenge kicked off

Thursday brought with it one of the most exciting stages of L-ead Summer School – the Digital Health Challenge has kicked off! After a brief instructions, participants were divided into teams and started working on their individual challenge pitches and started to elaborate their own solutions for the challenge. The challenge called for a 3-minute long pitch presentation about an innovative way to "adapt digital transformation to increase efficient client adherence to achieve improved health outcomes". Today marks a day filled with excitement, ideas, creation, constructive tension, and most importantly, genuine and authentic teamwork.
Let us innovate!

Wednesday was the day of innovation and entrepreneurship. L-eaders learned how to create the "perfect pitch" and acquired essential skills needed for a pitch presentation. As a preparation for tomorrow's challenge, participants learned how to build effective teams with the support of the Belbin Team Role Test. The afternoon was spent getting familiar with the notion of entrepreneurial mindset and innovative business model design.
Everything about Big Data – beyond numbers

The second day of the Budapest Lead-week was focusing on the concept of Big Data. Participants were presented with the notion of data and its use in health care systems, issues of data protection and cloud-based care, as well as the concept of data lakes. Miklós Szócska, Director of Health Services Management Training Centre, Semmelweis University introduced practical cases related to network analysis, data and research in the health care sector initiating an exciting change of ideas upon discussing research results.
Let us focus on the patient perspective of digital transformation

The second week of L-ead Summer School launched in sunny Budapest! Participants began their day focusing on the implications of digitalization on different aspects of the healthcare system and continued their discussions about the importance of data for safety and security in the organizations. Patient empowerment and the Google effect on doctors and patients were also on today's profile, and in the evening, participants gathered for the lovely Hungarian night spent at KajaHu restaurant.
Mapping the digital skills of the health workforce

The first week of L-ead Summer School spent in Barcelona was coming to an end, therefore students made the most out of their Fridays exploring and mapping digital and e-skills of the health workforce. This was followed by a discussion of cases of remote ECG consultations, focusing on the opportunities and fears regarding organizational culture and acceptance of change. Participants then said goodbye to IESE Business School and started to get ready for their exciting second week in Budapest. Szia in Budapest!
Expectations towards the future health workforce

The fourth day of L-ead Summer School began with an interactive presentation on the eHealth system of Catalonia, followed by a lively group brainstorming concerning the expectations towards future health workforce. Ideas generated were brought to life in the form of an elaborate expectation map. Participants spent the second part of the day focusing on digital literacy and e-skills of healthcare workers and got familiar with interesting digital health projects of Sant Joan de Deu Hospital in Barcelona.
Behind the scenes of digital density

L-ead students continued their exciting journey in the digital world on Wednesday. Participants learned about blockchain in E-Estonia and also discovered the concept of digital density. Ways the health care systems adopting e-health and digital solutions were introduced, and the day was wrapped up with a discussion of the case of Rijnstate Hospital. Pracrical cases enabled students to gain an in-depth knowledge of organisational developments concerning digital healthcare.
Participants' exciting day did not end however, as the lovely "Catalan night" was still ahead of us by the beautiful Playa Barcelona.
Experiencing digital healthcare on site!

L-ead Summer School had an exciting Tuesday by considering definitions of health IT, e-health and digital health, and the benefits of digital health solutions in the EU and beyond. The team discussed good practices regarding telemedicine and digital diagnostics, and attended a site visit in a leading European provider: Telemedicine Clinic (TMC) in Torre Mapfre in Barcelona. Participants initiated lively dialogue on diverse aspects of digital health, actively exchanged ideas with lecturers and could observe a real life practice of a telemedicine clinic in its daily operation.
On Wednesday we continued learing from E-Estonia's case. Stay tudned for more updates!
L-ead Summer School kicked off on Monday!

Participants arrived to IESE Business School in Barcelona and spent their first day learning and exchanging about the core building blocks of health care systems, ideas about the current and future health systems, and discussed the challenges systems and the workforce are facing as results of rapidly changing environments. The second part of the day was spent on team building and a great deal of fun-time and socializing, while imagining healthcare 20 years from now. On Tuesday we continued with immersing into a digitally transformed future.
Hola from Barcelona!
Applications to L-ead Summer School now closed

Application period for L-ead Summer School, organized by Health Services Management Training Center (HSMTC) Semmelweis University, IESE Business School and E-group, is now closed.
More than 80 participants from 17 countries and with various professional background applied to the summer school program aimed at preparing participants to the impact and challenges of digitalization in healthcare.
Selection and evaluation of applications are currently ongoing. The professional jury reviews all applications and admission officers will notify selected participants very soon.
Application to L-ead is opening now!

The application is now open for L-ead Summer School. Please, register your submission at the link below.
Do not miss the deadline! Late applications cannot be considered for participation.